5 Potential Potholes You Can Avoid…
...and get just a little bit more out of your life!
Wow.
A Freedom of Information request to the Warwick District Council by the Coventry Telegraph has revealed that over 50 roads in the county have over 2 potholes each.
That's two too many potholes you'd want to drive over within the same road, isn't it?
And one of those roads happens to be a five minute walk from us - Radford Road, in Leamington.
And that got us thinking.
Too many potholes can make you potty
Meeting too many potholes can make your entire day unpleasant, as unpleasant as...umm...
...two giant unpleasant things.
And we're not just talking about the road.
There are way too many situations in our daily lives, where potholes - real and metaphorical - ruin what would otherwise have been a charming evening...or morning...or afternoon...you get the idea.
And that's why we've decided to reveal the 5 most common potholes you can avoid in your life, making it just a little bit better (your life, that is, not the pothole).
 - "Have you got the car keys?"
 - "I thought you had them?"
 - "I thought you had them?"
Those damn car keys!
Somehow, they always seem to slip out of sight right when you're all dressed and ready to go out.
Of course, they're always in sight when you're searching for your glasses, the phone, your wallet...am I right?
The Car Key Search can prove just as unpleasant a pothole as driving over a road riddled with actual potholes.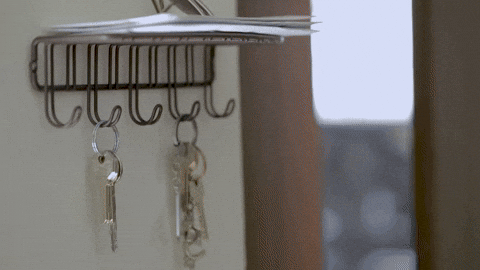 Hang your car keys on a rack beside your main door...and check the rack every once in a while to make sure that it's there.
Deciding what movies to watch on Movie Night
It's movie night.
Where's the Movie Night Checklist?
Order a pizza? - check.
Couch comfy? - check.
Internet connection clear? - check.
What movie to watch?
So, you start looking.
You shuffle through trending movies on Netflix...somehow, none of them look good to you.
Then you start looking up movies on imdb, reading through plot synopses and sifting through the cast...nothing seems to click.
Then, when you finally find one that you want to watch, it's almost midnight, you've munched through your pizza, and The Land of Dreams beckons.
Decide the day before Movie Night what movie you want to watch, and if possible, download it onto your computer.
Your little companion trying to wake you early on your day off
It's your day off.
You've remembered to NOT set the alarm.
It's early morning, and you're in a deep, content, and highly satisfying snooze.
And then this happens…
You can't exactly disregard that little face...neither do you want to give up on your extra long snooze.
Our solution to the dilemma
Pull your companion into bed with you.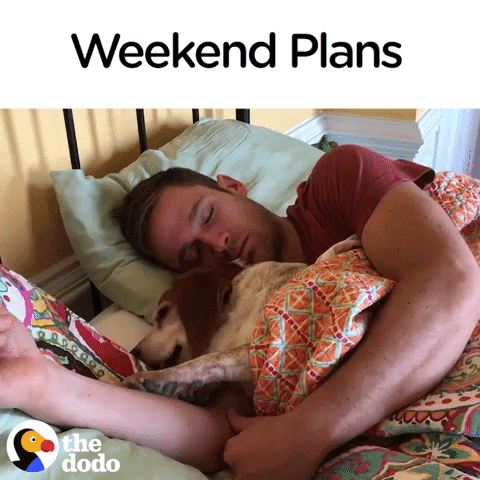 Now, both of you can S.I.P. (if you can't guess what the 'S' stands for, it rhymes with 'deep').
Planning a night out in Leamington Spa
Have a free night, but can't make plans?
Dunno of any COVIDSafer places where you can have a little adventure?
Want to make memories with your mates, but don't know where to go?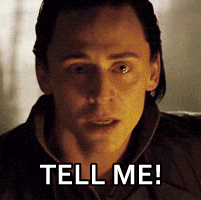 Our suggestion for a night out in Leamington Spa
Team up with your mates, and head for Warwickshire's #1 escape room!
You can choose between stealing a diamond from a family estate, or solve a mysterious disappearance.
As far as COVID is concerned,
You will be the only team in the building during your session.

Hand sanitizer has been provided throughout our facility so you can wash your hands.

We schedule a deep clean of the game rooms between sessions.

Physical interactions have been reduced to the bare minimum.
Making Experimental Escape perfect for your COVIDSafer night out in Leamington Spa.
Avoiding potholes on the roads in Warwickshire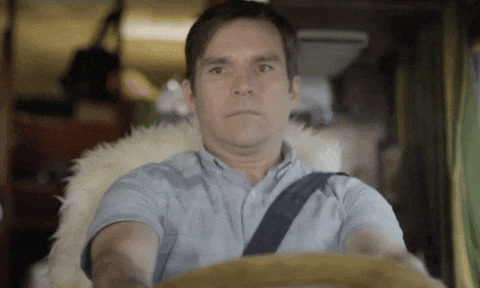 And we return to the thing that sparked off this blog - potholed roads in Warwickshire.
Driving over them can be absolute torture.
Our suggestion for potholed roads
Whip out your phone, and look for an alternate route.
If that's not possible, drive slowly, and pray that you don't end up bringing up the breakfast you just had.
What are some potholes and pitfalls in your life that you'd like to avoid?
Is there a memorable story of how a pothole ruined your entire day?
If you feel any #pothole story is shareworthy, feel free to share via a comment below!
* Inspired by this news article.