Four Books That Feature Leamington Spa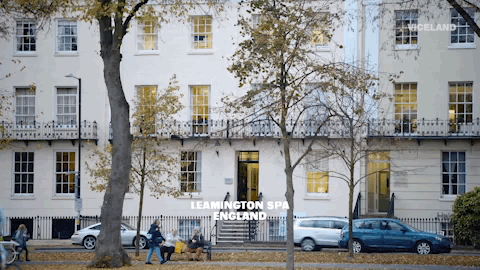 Why suddenly a blog about books that feature Leamington Spa?
I came across a report about a new book that explores a quirky angle of Leamington Spa (I'll bring it up in a minute).
That got me thinking.
Smaller towns like ours may lack the dizzying rush of bustling metropolises like London (for many people, that's a plus)...
...but we do have our own quaint character, and our history, which is interesting in its own way.
And this, I believe, is brought out by the kinds of books that feature our town. How they portray it, what they talk about and so on.
They'll immerse you in the Leamington Spa spirit, and that's why I'm telling you about them.
Shrubland Street Royal Leamington Spa – A school, a street, a real community
Allan Jennings is somewhat of a local historian of Leamington Spa.
His latest book (Shrubland Street Royal Leamington Spa – A school, a street, a real community) talks about a 'proper' Leamington Spa community.
What is a 'proper' Leamington Spa community?
Well, as the author describes it, in a 'proper' community,
generations lived in the same street and where they went to the same school...
In other words, it's a small group of people, living near each other, who've created their own little community over decades.
Allan mentions it took him sixteen years of painstaking research, interviews and sifting through old records and newspapers to put it all together.
Overall, the book is 360 pages long, has over five hundred pictures, and is a fascinating account of several families through the ages.
Oh, and this is the book that inspired this blog.
Royal Leamington Spa - A History In 100 Buildings
Put together by the Leamington History Group, this book traces the history of Leamington Spa through a hundred of its buildings that are historical, tracing them from their creation to their present state (or their destruction, as the case may be).
But, don't think this is a dry treatise on architecture.
It's centred on the lives of the people who envisioned, built and lived in these buildings, through the ages.
The Springs, Wells and Baths of Royal Leamington Spa
Pubs of Royal Leamington Spa – Two Centuries of History
What can be more British than a history of the local pub?
And this book by Allan Jenning, Tom Lewin and Martin Ellis captures exactly that aspect of our town.
Spread out over four hundred and twenty nine pages, this book takes us through the history of Leamington's pub scene, beginning from the late 1700's, when the then village of Leamington Priors had just 2 pubs through to the peak of over a hundred establishments, and then the gradual decline.
A must-read for anyone fascinated by this aspect of British towns.