30 Fun Things to do in Leamington Spa in June
Here's 30 fun things you can do in Leamington Spa in June like you're a local.
The beautiful spa town of Royal Leamington Spa is a tourist hotspot bang in the middle of Warwickshire. If you're planning to spend a relaxing weekend here in June, we have covered everything you need to know about the top local attractions.
We've compiled the most popular attractions in town, and most of them won't cost you a penny! From exploring the magnificent Warwick Castle to lazing around the local pubs, here's how you can spend a quiet weekend exploring Royal Leamington Spa.
Top 30 Places to Explore in Royal Leamington Spa
Here's a list of the top fun activities in Leamington Spa. We hope you have a fantastic weekend.
Spend a day Exploring the Quaint Town of Royal Leamington Spa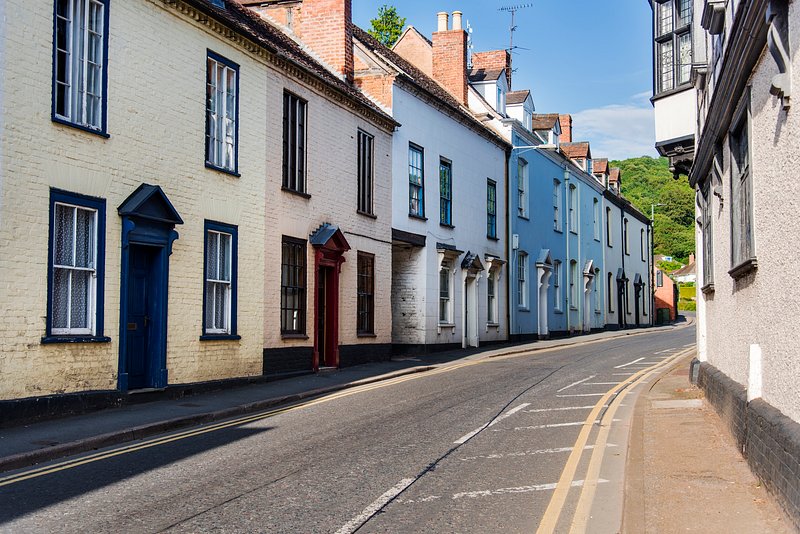 Stroll Around Jephson Gardens
Royal Leamington Spa is famous for its many parks and gardens, and Jephson Gardens is a local landmark. Located in the heart of town, this open area is the hotspot for locals and tourists during dawn and dusk. Head out for an early morning stroll and take in the fresh air.
The garden is well-maintained, and it takes about an hour to explore at a leisurely pace. You'll find locals strolling, sitting, and relaxing under a cool shade at any time of the day. The sunset views from Jephson Gardens are amazing, and we recommend dropping by in the late afternoon for some fantastic views of the townscape.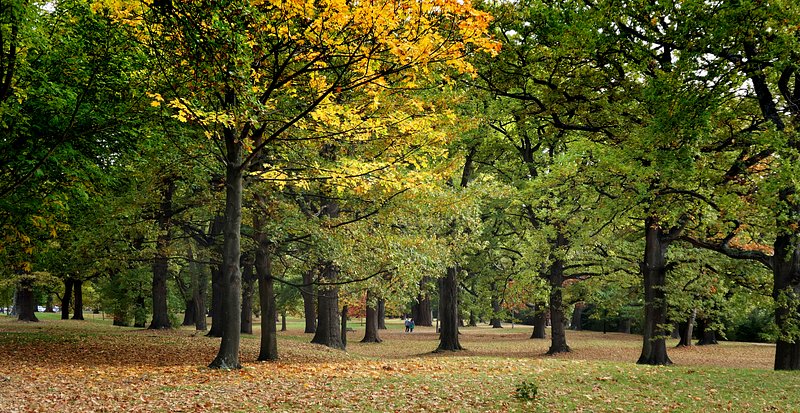 Walk by the River in Victoria Park
Located right outside Royal Leamington Spa, Victoria Park is slightly larger than Jephson Gardens and is equally popular with joggers and fitness enthusiasts. The park has a playground for the kids to run around, several tennis courts, and a skating park. Kids can also play in the paddling pool during summer.
Victoria Park is a popular destination for the locals to hang around, and you'll feel the essence of the quaint spa town during dusk. From kids playing and running around to young and old couples sitting in the shade to joggers and dog walkers, Victoria Park is the hub of activity.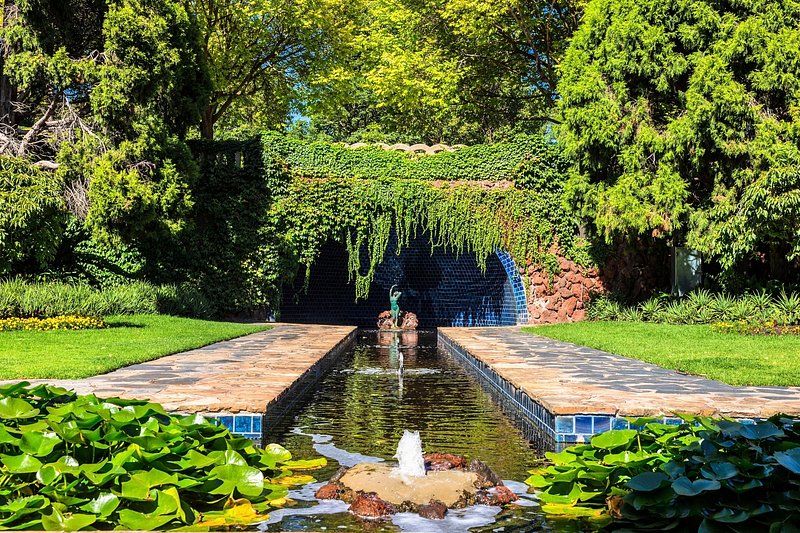 Visit a Local Pub
Royal Leamington Spa is home to quite a few famous local pubs. So, if you're in the mood to catch up with friends or spend an evening like a local, drop by a few local pubs after dark. Most of the watering holes serve some fantastic finger food. So, grab a pint to wash it down with.
We enjoy the ambience at Star and Garter while Fox and Vivian serve some of the most delicious burgers in town. We recommend grabbing a quick drink at The Royal Pug if you're travelling with pets. If you're interested in checking out the local nightlife, drop by Fizzy Moon or The Fat Pug.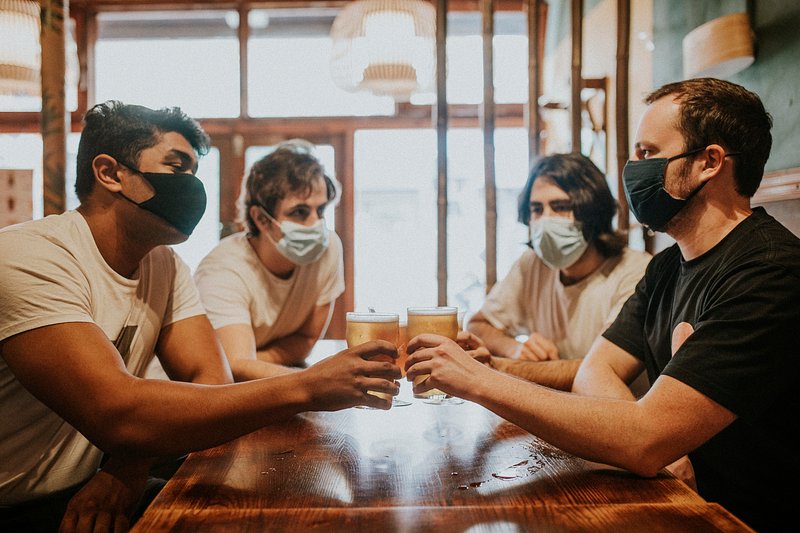 Spend an Evening at The Dice Box
This is by far one of the most unique experiences in Royal Leamington Spa. The Dice Box is basically a game board café with several classic and unique board games from around the world. You pay a small fee to spend a few hours playing your favourite games with friends.
From popular games like Uno and Crosswords to obscure games from Asia, you'll find it all here. If you're easily overwhelmed, we recommend trying the classics like Guess Who, Snap, Battleships, Articulate, Monopoly, Scrabble, or Dobble. The Dice Box is genuinely one of Royal Leamington Spa's hidden gems.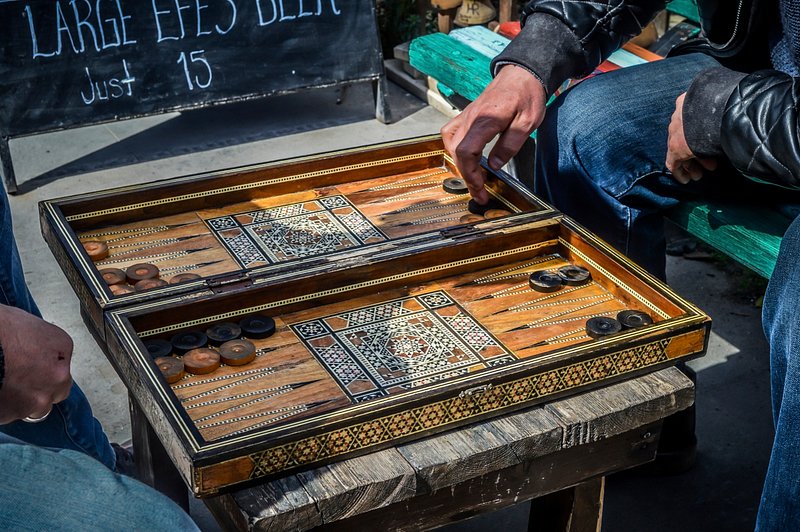 Explore the Shopping District
If you love shopping, Royal Leamington Spa won't disappoint. While the town isn't huge, there's a healthy collection of retail stores and boutique outlets in the shopping district. And it's a highly appealing high street too!
From cult classics like H&M and Flying Tiger to favourites like Oliver Bonas, Marks and Spencer, and Space NK, there is no shortage of popular brands here. You'll also find several boutique stores selling trendy items on the town's high street. The Royal Leamington Spa town centre is one of the most fashionable places in the country and is a haven for shopping enthusiasts.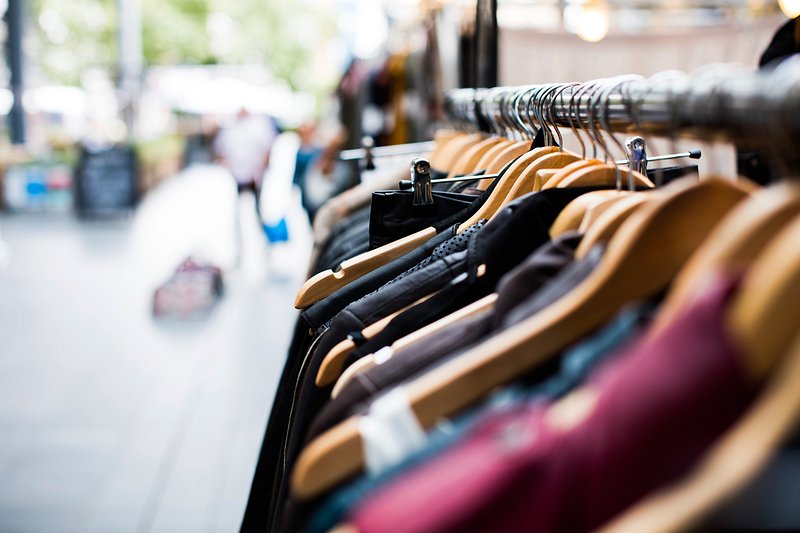 Explore the Royal Pump Rooms Art Gallery and Museum
The Royal Pump Rooms Art Gallery and Museum is a must-visit on your trip to Royal Leamington Spa. This intriguing building is located on the southern end of the town's high street and is one part art gallery, one part museum.
The structure used to be the spa town's pumping station during its hay day. But has since been converted into an art gallery cum museum. You can stroll along the walkways and explore the pumping room, which was restored to help curious visitors view how things operated back in the day. Spend an afternoon at the Royal Pump Rooms Art Gallery and Museum and learn about the town's history.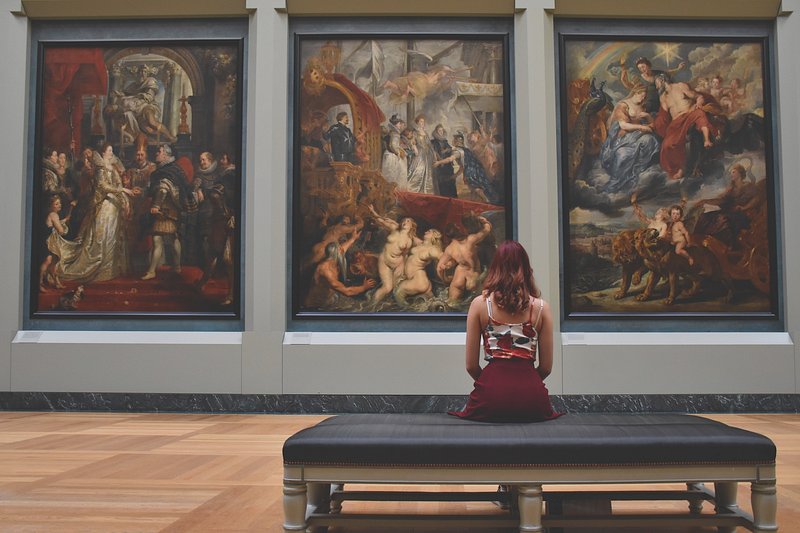 Watch a Live Performance at the Royal Spa Centre
The Royal Spa Centre is the cultural hub of town. The venue hosts several live performances throughout the year, including comedy shows, dramas, musicals, etc. It is the perfect platform for local talents and hosts several top performers from around the world.
We recommend watching a live show here for an authentic feel of Royal Leamington Spa. Visit the website and take a look at the calendar to plan your visit in advance. We promise it's worth the effort.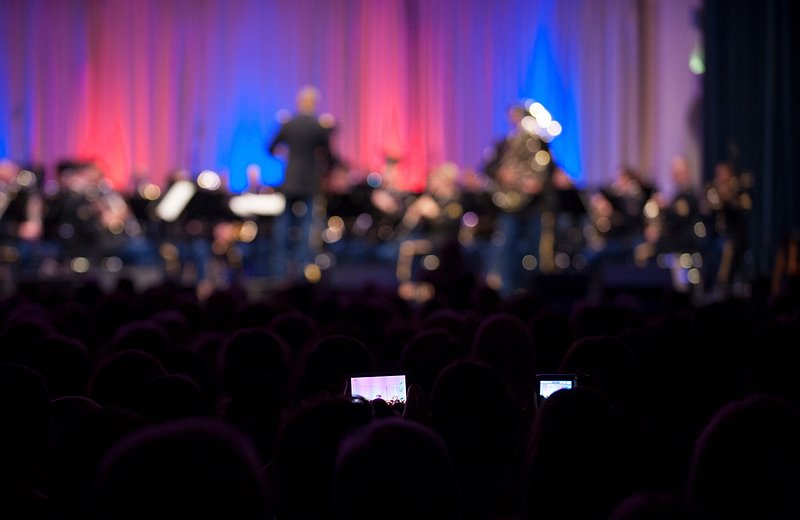 Visit Warwick Castle
A trip to Royal Leamington Spa is incomplete without visiting Warwick Castle. Located around eight minutes from the town centre, this magnificent structure overlooks Warwickshire County and is a sight to behold.
The castle is magnanimous and offers several exciting activities for kids and families. Walk around the halls and soak up the ambience or stroll along the garden paths and catch some fantastic views during sunset. We recommend climbing to the top of the turrets for 360-degree views of the surrounding landscape during sunset. Warwick Castle is one of Royal Leamington Spa's prime attractions.
Related Blog: A Budget Guide to Spending a Weekend Exploring Leamington Spa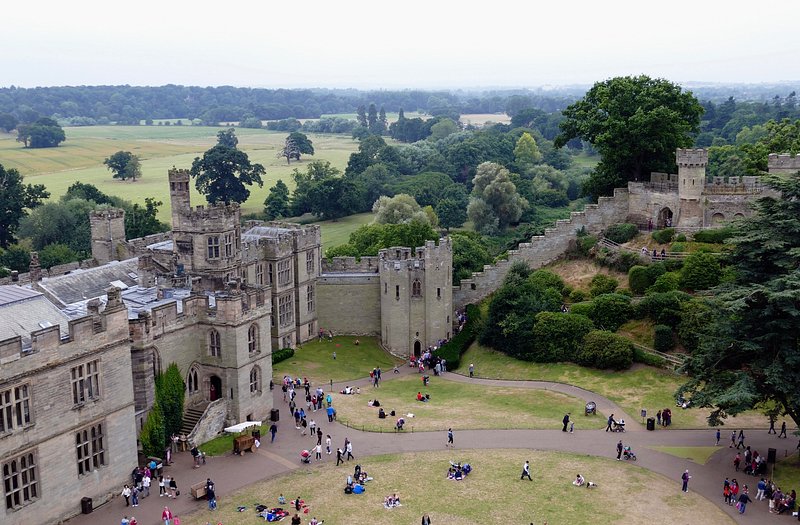 Spend a Day Exploring Stratford Upon Avon
Located 15-minutes from the Royal Leamington Spa town centre, the quaint town of Stratford Upon Avon is one of the primary attractions in Warwickshire. If you're visiting Leamington Spa for the first time, we recommend exploring its neighbouring towns for a fulfilling experience.
Stratford Upon Avon is one of England's most popular tourist destinations and offers affordable accommodation if you'd like to spend a couple of days here.
Relate Blog: Top 10 Attractions Near Stratford Upon Avon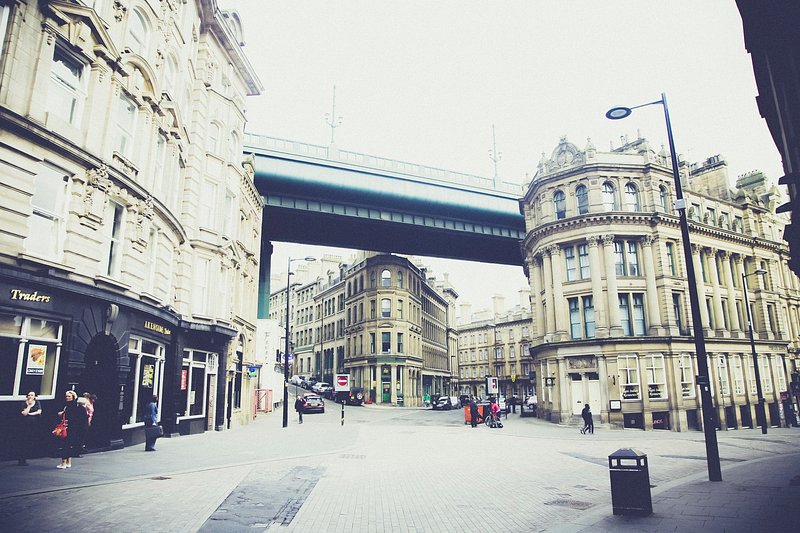 Walk the Paths of Charlecote Park
The iconic manor and the surrounding garden offer mesmerising views during dusk. Charlecote Park is one of the primary attractions near Royal Leamington Spa. And this historic property is located barely 6.5 miles from the town centre.
The mansion is historical, while the surrounding land is beautiful. We recommend spending an afternoon wandering the halls and the paths around the garden to learn more about the place's historical significance. And if you visit in the late afternoon, stay back till sunset to catch some fantastic views.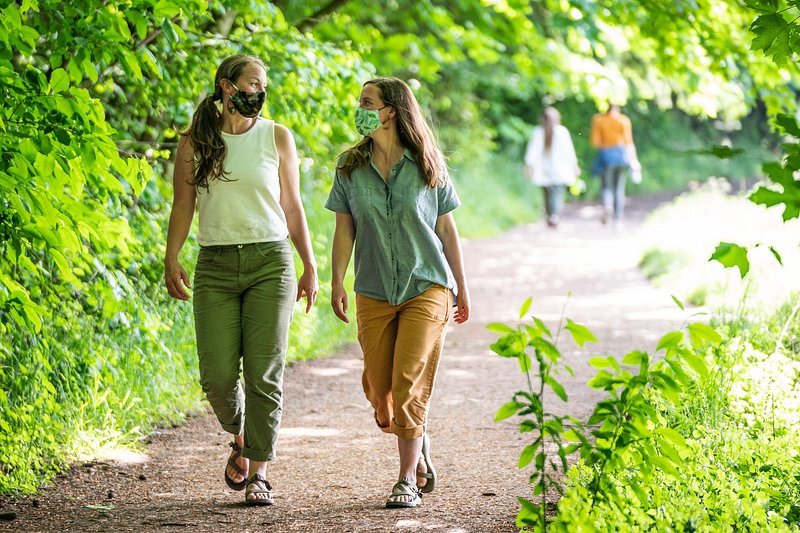 Pack Your Backpack and Go Glamping
If you want to explore a different side of Royal Leamington Spa, we recommend glamping in the middle of nature for a truly unique experience. Hilltop Hideaways is a lot more than your average hotel or resort and is the perfect place to reset your biological clock.
The venue offers glamping options unlike any other, and the popular choices include bell tents with double beds and feather down duvets and camp beds, shepherd's huts, and wooden cabins. The place offers a unique camping experience even for the uninitiated and is the best place for kids to experience camping.
Related Blog: The Ultimate Guide to Spending a Weekend in Warwick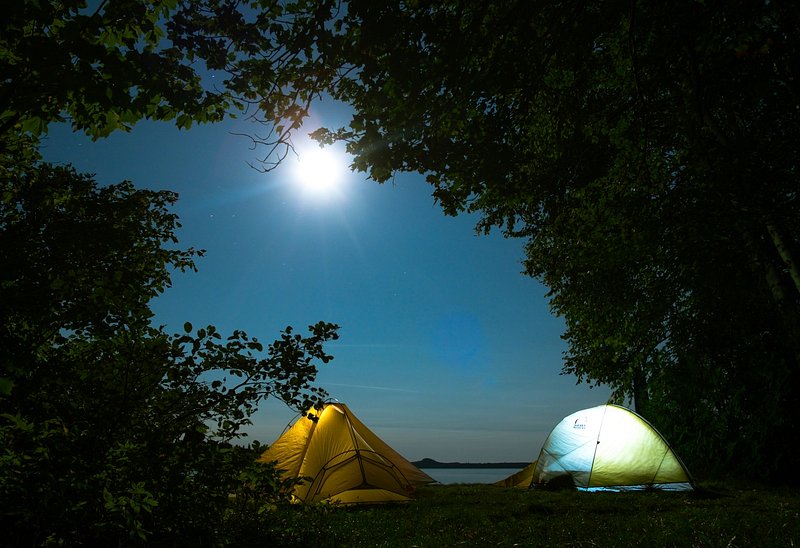 Enjoy a Relaxing Massage
The Mallory Court Hotel in Royal Leamington Spa offers an excellent selection of spa and therapy sessions. Located 8 minutes from the town centre, the property sits on the edge of Warwickshire County. The remote location is perfect for unwinding away from the hustle and bustle of the city, although all modern amenities are within reach.
Spend a day with your significant other, rejuvenating your body and soul with a fulfilling massage. The Mallory Court Hotel is an excellent place to stay the night. The hotel is close to town yet far away to give you a secluded feeling.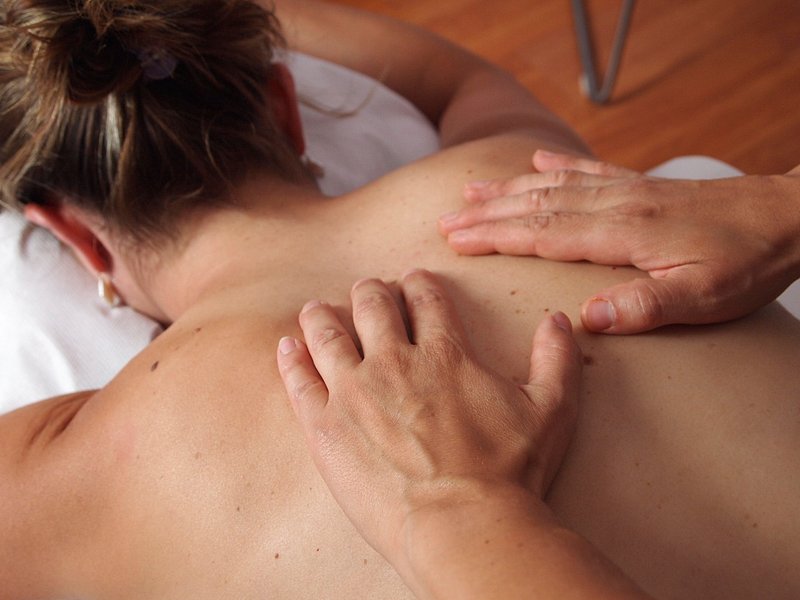 Explore the Leamington Spa Retail Park
Another exciting way to spend the day for shopping enthusiasts! Leamington Spa Retail Park is about a 5-minute drive from the town centre. The place has several excellent shopping destinations, including retail chains and boutique stores.
From brands like TK Maxx and Next to Sainsbury, Currys, etc., the choices are endless. If you're looking for a place for your retail shopping therapy in Royal Leamington Spa, we recommend visiting this retail park. Better yet, parking is complimentary.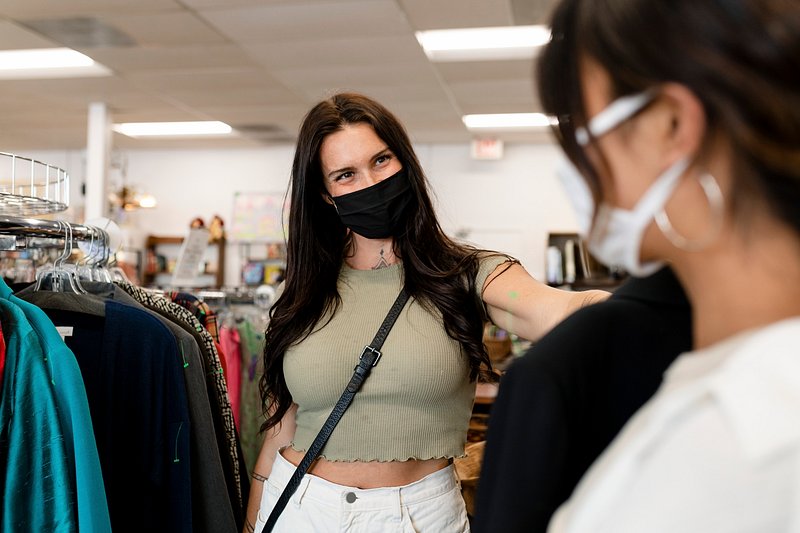 Explore the Elephant Trail
If you're in Leamington Spa, you must take a walk down the Elephant Trail and soak up the legendary tales of Sam Lockhart. Born into the famous Lockhart family circus, Samuel Lockhart was a world-famous Victorian elephant trainer who lived in this part of the world.
The Elephant Trail leads visitors through the epic stories of Sam Lockhart. So, we recommend following this legendary forest trail down to the water to relive Sam Lockhart's days.
Related Blog: Top Fun Things to do in Leamington Spa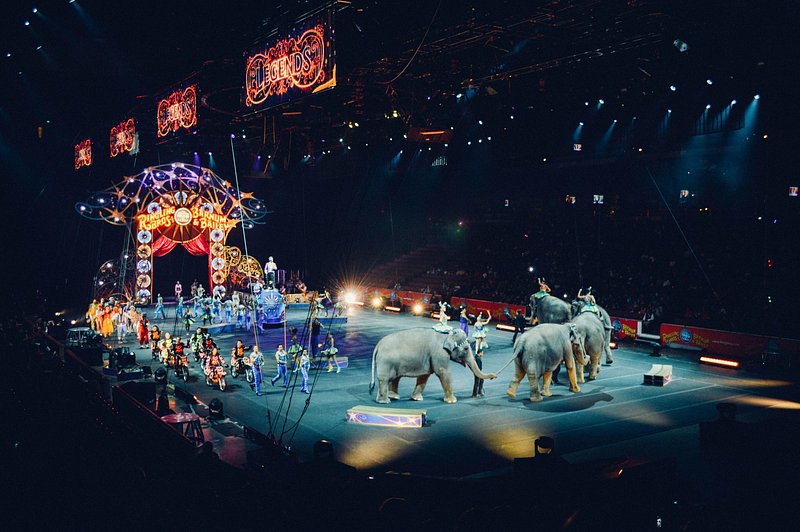 Pay Your Respects at the War Memorial
A sombre memorial for the brave souls that lost their lives during the war, this place deserves a visit when you're in Royal Leamington Spa. Located in a peaceful part of the ground away from the main parade area, the war memorial is a tribute to the fallen heroes.
The sculpture of a soldier with a bowed head signifies respect. And the memorial was constructed by the famous British sculptor Albert Toft. The War Memorial is ideal for a quiet stroll while reflecting on your life.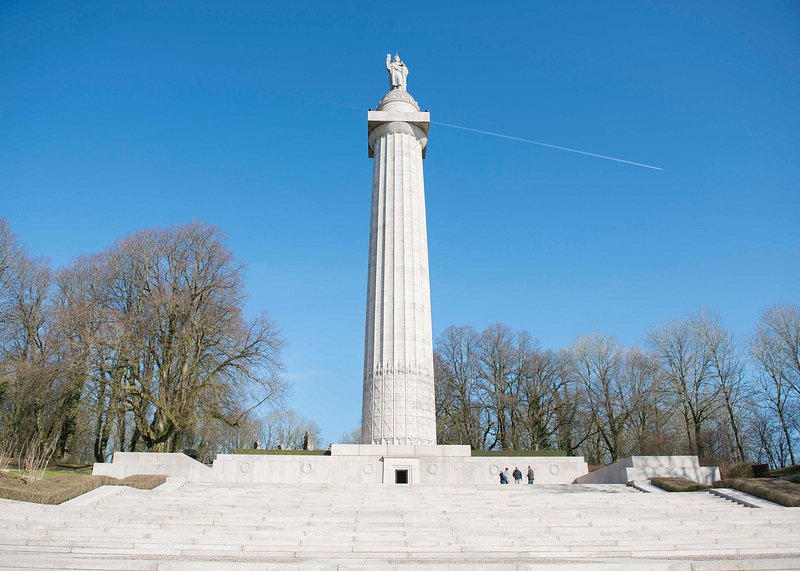 Explore the Jephson Glasshouse
Located within Jephson Gardens, the Glasshouse opened its doors to the public in 2003. Built as part of the Heritage Lottery-funded project, the greenhouse has a vast variety of tropical plants, an observational beehive, a goldfish pond, and a slate sculpture.
The Glasshouse follows 100% organic procedures and avoids the use of chemical pesticides and herbicides. Instead, the management uses organic solutions to combat pest and herb infestation. Like Jephson Gardens, the Glasshouse is free for all. If you're tired from walking around and exploring the garden, we recommend taking a break here.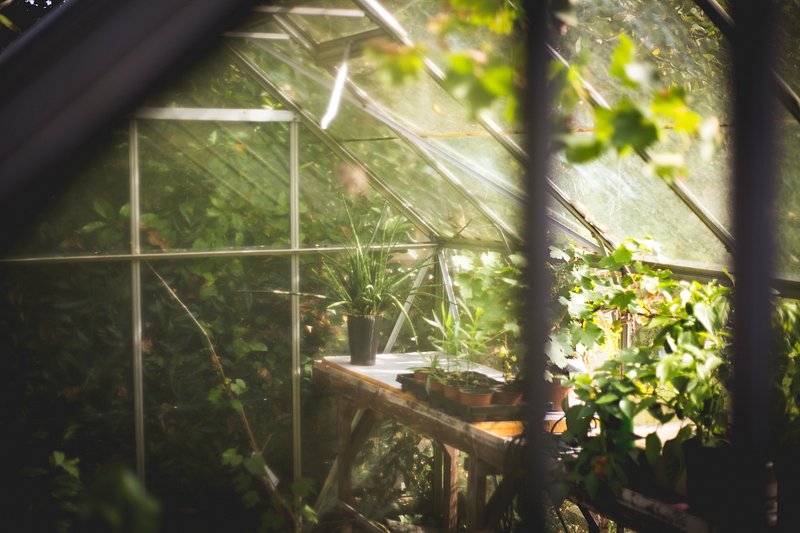 Sign up for a Relaxing Pottery-Making Class
If you've always had a knack for making pottery, The Ceramics Studio offers the perfect solution. Located 15 minutes from the Royal Leamington Spa town centre, this place inspires students to let their creative juices flow.
Surrounded by gorgeous countryside views, The Ceramics Studio promises visitors an exciting time. You can visit solo or with a group and learn the basics of pottery-making. Every session includes all consumables, and you can take your creation home at the end of the day.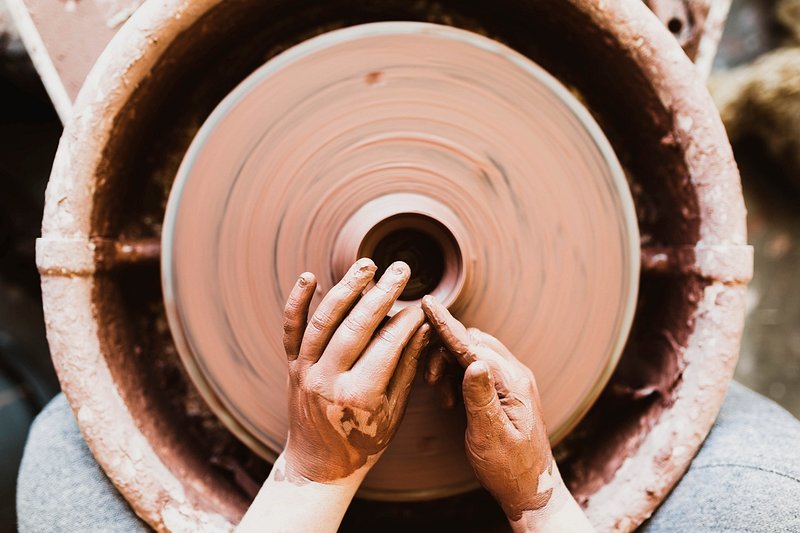 Check out Abbey Fields in Kenilworth
Abbey Fields in Kenilworth is a fantastic place and a must-visit if you're in Royal Leamington Spa. The site offers several exciting things to do apart from admiring the beauty of the surrounding landscape. And there is a vast play area for kids and a leisure centre if you're tired from all the exploring.
Abbey Fields is very popular with locals and tourists and tends to be crowded on the weekends. We recommend spending a lazy morning here if you're visiting in summer. To save time, you can combine a trip to Abbey Fields with Kenilworth Castle and Elizabethan Gardens.
Related Blog: Top Five Things to do in Kenilworth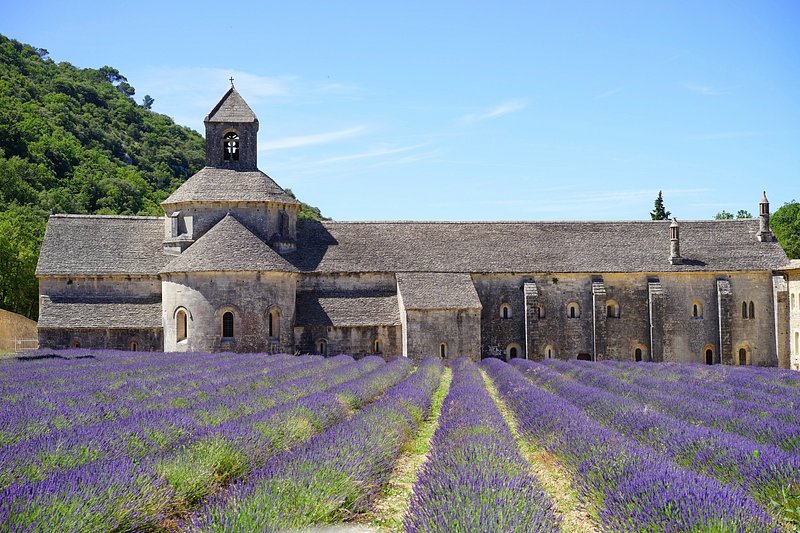 Explore the Ruins of Kenilworth Castle and the Vibrant Elizabethan Gardens
Next on our list is a trip to the ruins of Kenilworth Castle. Once a magnanimous structure towering over the Warwickshire skyline, Kenilworth Castle is a sight to behold. While the castle might not be as well-preserved as the Warwick Castle, it is every bit as impressive in character and charm.
Explore the structure's ruins and walk around the gardens till you find the path to the beautiful Elizabethan Gardens near the main entrance. Other places of attraction include the Canary Aviary and the nearby Finham and Inchford Brooks.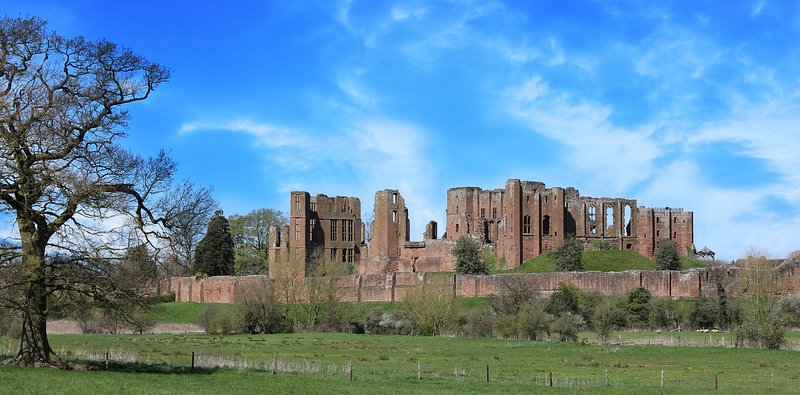 Visit Shakespeare's Birthplace
A trip to Shakespeare Country is incomplete without visiting the bard's birthplace. Located in Stratford Upon Avon, this historical structure narrates several tales from the Shakespearean era. If you want a fun yet historical excursion, we highly recommend exploring Shakespeare's Birthplace on your next visit.
Include the tour with your trip to Stratford and spend a day roaming around town, learning this quaint British countryside's intricacies and historical significance. Stratford Upon Avon is an excellent place to visit in general. You won't regret taking time off from your busy schedule and exploring the town.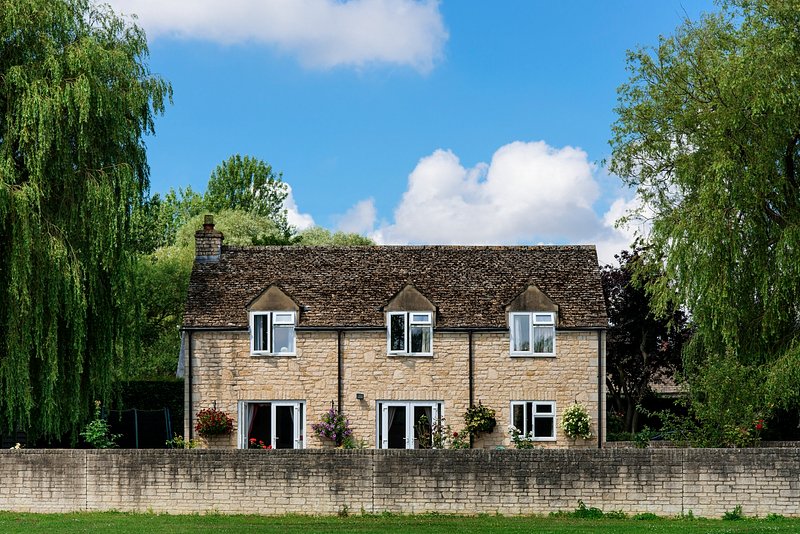 Explore the British Motor Museum
The British Motor Museum is a must-visit if you're an automotive enthusiast! Located 6 miles from the Royal Leamington Spa town centre, the place is home to the world's most extensive collection of iconic British vehicles.
Some of its most famous exhibitions include Lady Penelope's FAB 1 and the first Land Rover ever built. If you share our passion for driving, the British Motor Museum will keep you entertained.
Related Blog: Top 10 Museums to Visit Near Warwickshire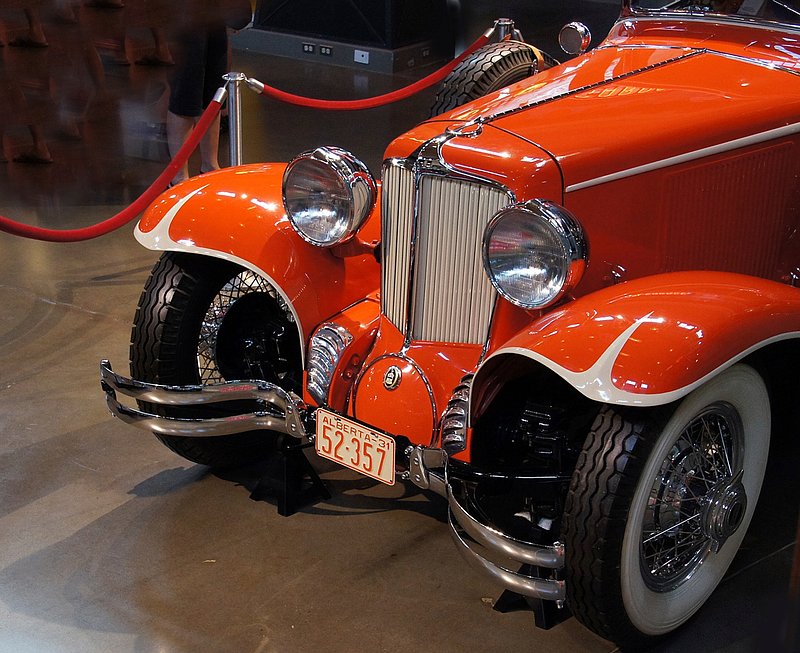 Drop By Anne Hathaway's Cottage
Another integral part of the Shakespearean experience, Anne Hathaway's Cottage, is located about a mile from Stratford Upon Avon. The house of Anne Hathaway, Shakespeare's wife, this place is famous for its romantic connections with the bard.
The gorgeous little country house is an excellent example of British townhouses from the era and is a must-visit for literature lovers. You can spend a lazy afternoon reading about Shakespearean trivia in this cosy manor.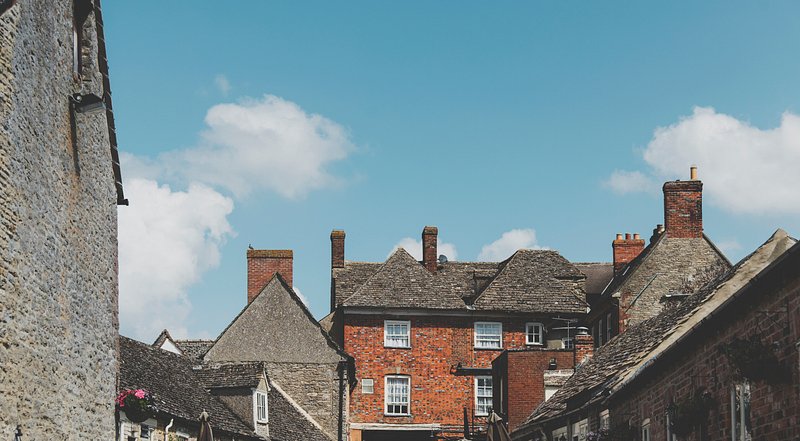 Explore the Quaint Town of Hatton
When you're in Royal Leamington Spa, it only makes sense to drop by the quaint town of Hatton. Renowned for its famous locks on the Grand Union Canal and Hatton Adventure World, there is no shortage of fun things to do in town.
If you're travelling with the family, start your day with a trip to Hatton Adventure World. Kids will love the tractor safari, the Grand National Sheep Race, and playing on the open grounds. The place has several farm animals that the kids can pet and feed. So, make sure to arrive in the morning with plenty of time in your hands.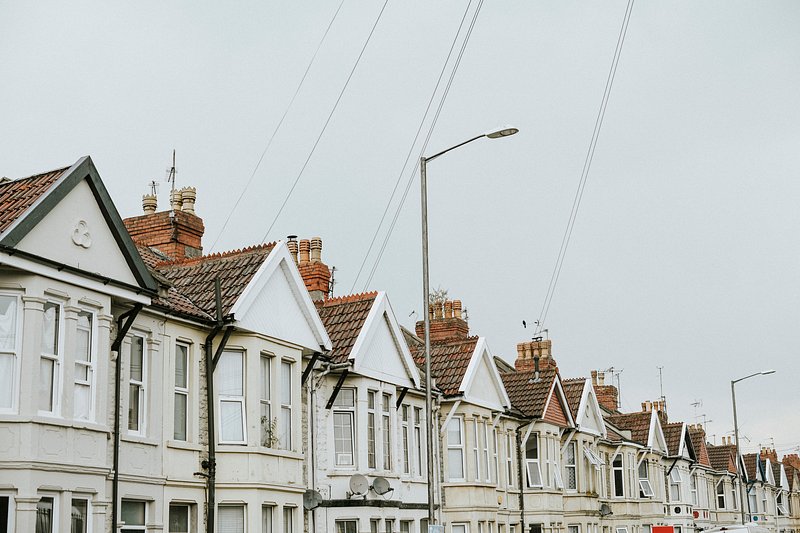 Spend a day Bowling and Playing Golf
If you're keen on spending some quality time with family and friends, you might consider playing mini-golf or bowling. Several arenas near Royal Leamington Spa offer an excellent experience, and our top picks include Tenpin and Warwick Mini Golf.
The 18-hole mini-golf course is perfect for beginners, while there are several challenges for professionals. Just remember not to get too competitive when playing. At Tenpin, there are 26 lanes open for bowling, but it can get crowded during weekends. We recommend booking your slots for a seamless experience.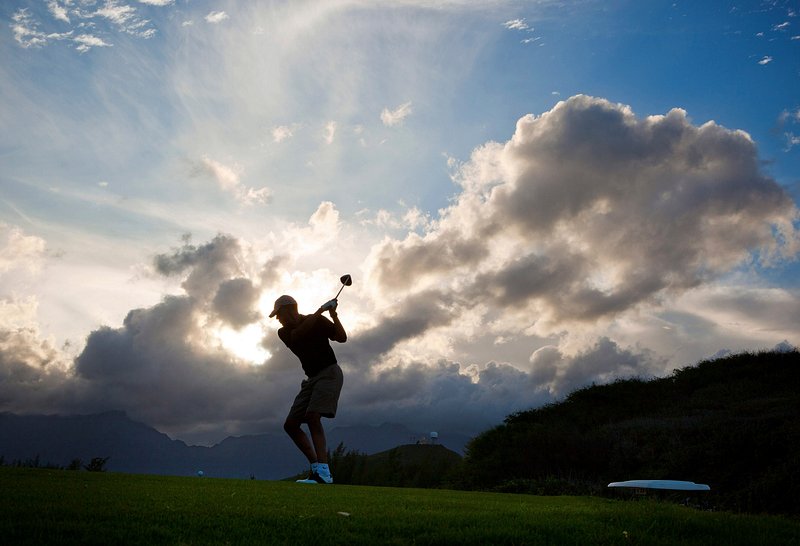 Visit Children's Play Village for the Ultimate Kids' Entertainment
If you have young kids, visit Children's Play Village for the ultimate exciting experience. It's one of the premier indoor play arenas in Royal Leamington Spa and features twelve playing areas for the kids to have fun. Children's Play Village is ideal for kids of all ages and has several challenges to keep them thrilled for hours.
Whether your kids love dressing up in fancy superhero uniforms or playing dress-up, there's something for everyone here. So, if you want to spend a relaxing day as the children run around and make friends in a safe environment, Children's Play Village is the ultimate destination.
Related Blog: Top Local Attractions Near Children's Play Village Warwickshire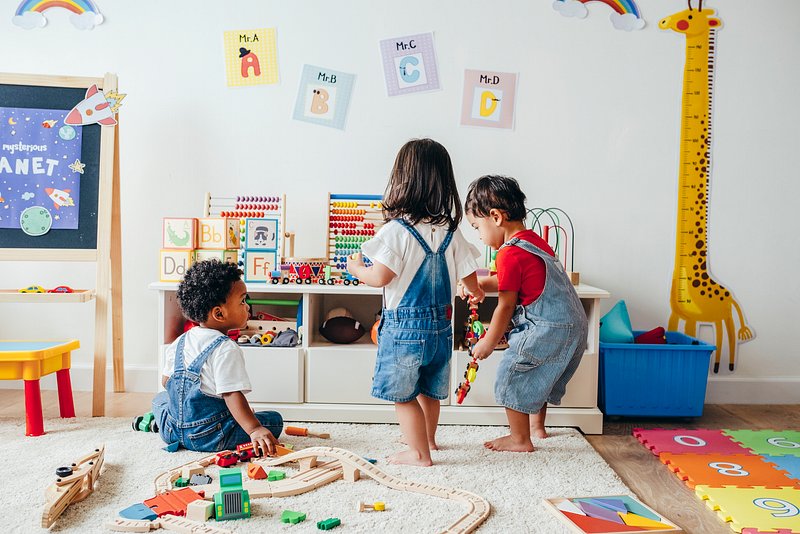 Take the Kids Out to a Trampoline Park
Another exciting adventure that the kids will love, Rush Trampoline Park, is a must-visit on our itinerary when visiting Royal Leamington Spa. This massive trampoline park spreads over 35,000 sq. ft. and packs a wide array of exciting rides, including trampolines of different sizes for kids of all ages.
If your child loves running and jumping around, they'll appreciate this opportunity to burn some calories. Adults, too, can join in on the fun. Rush trampoline park is one of the best indoor activities in Royal Leamington Spa and is perfect for rainy days. We recommend spending a day here when travelling with kids.
Go Karting at TeamSport Coventry
If you love the thrill of driving, you'll enjoy go-karting at TeamSport. This incredible 500m indoor race track features multiple difficulty levels and is perfect for groups. Whether you enjoy straight-line speeds or thrilling overtakes in tight corners, there is something for everyone here.
So, strap on your helmet, get behind the wheel and brace yourself for a thrilling ride. TeamSport offers several packages, including group events and family sessions. We recommend booking your slots in advance to avoid the last-minute rush.
Related Blog: Top 10 Places to go Bungee Jumping Near Warwickshire
Spend a Quiet Day Exploring Chesterton Windmill
Chesterton Windmill is a 17th Century stone tower windmill near Royal Leamington Spa. This Grade I listed building is the primary attraction and a landmark in southeast Warwickshire. The place offers panoramic views of the surrounding landscape and is a treat to watch during sunset.
This ancient windmill sits atop a hillock overlooking the town of Chesterton and is one of the earliest towers in England to retain all mechanical components. Chesterton Windmill was reconstructed several times over the years and is a significant part of the region's history.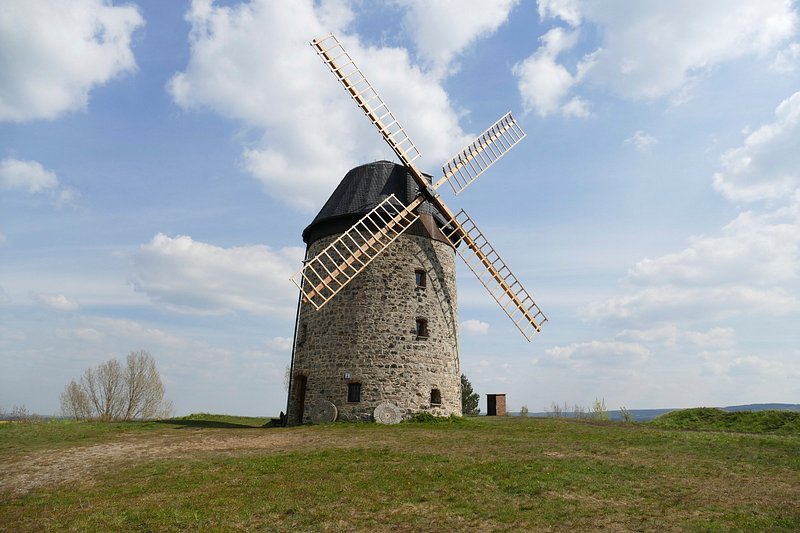 Ready to Explore Royal Leamington Spa like a Local?
There is no shortage of fun things to do in Royal Leamington Spa. We've covered the top attractions in town that will keep you busy on your next trip. If you're pressed for time, we recommend dropping by Experimental Escape, the best escape room in Leamington Spa, for one of the most thrilling experiences of your life.
Browse our excellent escape game selection and pick a room that you fancy. We accept group bookings for various events, including birthday parties, corporate team-building events, stag and hen's parties, reunions, etc.
What are you waiting for? Get in touch today!
If you enjoyed this blog and would love to read more, bookmark our blog page for more exciting content on the top local attractions and exciting escape room tips and tricks. And don't forget to share your thoughts in the comments below.