Heartbreak In Leamington Spa?
This is one heartbeat you won't forget in a hurry!
Heartbreak in Leamington Spa. In the middle of lovely Warwickshire. During the first few days of September.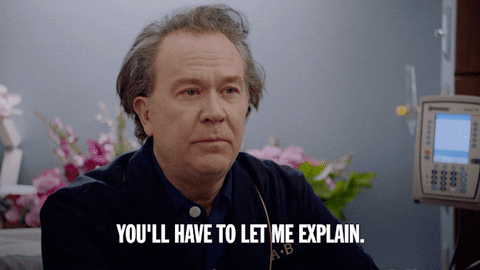 When I say 'heartbreak', I don't mean this...
That's best left to Mills & Boon novels.
I'm talking about theatrical group Heartbreak Productions and the performances they have lined up for our town during the first week of September.
As you may very well know, Heartbreak was founded decades ago (in 1991, to be specific) as a wandering band of minstrels ("touring open-air theatre", in technical terms) by Maddy Kerr and Peter Mimmack.
As they put it, their aim is to…
tell stories that inspire, entertain, challenge and help us come to a better understanding of human beings and how we can live together.
Hmm…
I think we can expect a little more than just a regular performance from these guys. Let's see what they have lined up.
September 2nd to September 5th
That's when it's all going to happen.
At the grounds of the Royal Spa Centre.
A total of four performances, on September 2nd, 3rd, 4th and 5th.
September 2nd - A Midsummer Night's Dream...A Heartbreak Productions Performance
The original play, written by that guy who keeps nodding at you, encompasses several related plots involving…
A pair of lovers fighting to be together, a troupe of theatrical actors struggling to stage their next performance, and the King and the Queen of the Fairies who're caught up in a dispute.
Heartbreak have reimagined the play in light of current times, specifically, the danger we are putting ourselves in by devastating the environment and plundering natural resources.
Time - 7:30pm to 10:30pm.
September 3rd - Wonder With Grimm…A Heartbreak Productions Performance
The Grimm is loose!
Hunting for children's voices it can steal.
The only way to stop it is to retell the stories featured in Grimms' Fairy Tales.
Once again, age-old classics are reimagined for current times.
Rumpelstiltskin is a tech genius who manipulates algorithms on social media to control his followers.
Rapunzel climbs out of her window by herself.
And you'll have a wonderful surprise awaiting you in Sin Der Fella.
Time - 6:30pm to 8:30pm.
September 4th - The Great Gatsby…A Heartbreak Productions Performance
In this retelling of F Scott Fitzgerald's classic novel, Nick Carraway leads a jazz quartet who've joined forces with Heartbreak Productions to regale the audience with the story of The Great Gatsby a hundred years after Prohibition.
Time - 7:30pm to 10:00pm.
September 5th - Mr Stink…A Heartbreak Productions Performance
The final offering is the children's classic by David Walliams.
What hijinks will Chloe get up to, with her new friend Mr Stink?
What's going to happen at Annabelle's birthday party?
And what's her mother, Janet Crumb, the local MP candidate, up to?
Turn up at the Royal Spa Theatre on Sunday, September 5th, and all will be revealed!
Time - 2:30pm to 4:30pm and 6:00pm to 8:00pm.
Save the date for Leamington Spa!
Just reminding you to save the date, so you don't miss out on an evening of fun and frolic at Leamington Spa!
The performances all take place in the afternoons and/or in the evenings.
And they're all outdoors.
So, make sure you're dressed appropriately, and remember to pack a blanket or chair to sit on, and have a great time!
For tickets and other information, visit the Royal Spa Theatre website.
You can also learn more on the Heartbreak Productions website.
Finally, if you're looking for something exciting to do in the meanwhile, check out Leamington Spa's best escape room!
Banner image courtesy of Robin Higgins from Pixabay.