How this small Midlands town challenged London's dominance in technology
"We've always found Leamington to be a little town with a big heart and big facilities"
Think 'Leamington Spa', chances are you'll think of River Leam, which meanders through our town…
...or about the natural springs which were (and still are) said to have healing properties.
Or maybe even about Midland Oak, the tree that stands right at the middle of England.
But would you ever think about 'tech'?
Computer stuff?
Programmers hunched over keyboards, typing furiously away?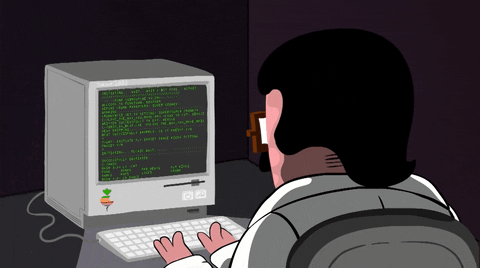 As it turns out, Leamington Spa is well-known for being a tech hub.
One publication described it as being at the heart of the UK's £6bn gaming industry.
In a tip of the hat towards how important this region is to the gaming industry, many call us Silicon Spa.
Surprised?
How did this little town manage to hold its own against that great powerhouse of tech - London?
When did it all start?
Read on!
A long time ago, there were the Darling brothers and the Oliver brothers…
And...I just made that up.
Yes, there were the Darling brothers and the Oliver brothers (who happen to be twins), and they were both based out of Leamington Spa.
But the 'long time ago' refers to the 1980's, and they certainly didn't fight any wars...at least not in the Game of Thrones fashion.
In 1986 brothers Richard and David Darling, both coding aficionados since their school days, set up Codemasters at Southam, which is a 10 minute drive from Leamington Spa.
They began with budget games like Super Robin Hood, slowly going towards full-price games like Pete Sampras Live.
In the 2000's, they gained partnerships with major players like Warner Brothers and Majesco Entertainment, and created games based on major titles such as Lord of the Rings.
Some of the games created by Codemasters that you may or may not have hard of, in no particular order are:
The Dizzy series of games.

The Lord of the Rings Online.

The Overlord series of games.

Other series like the Colin McRae driving series, the Operation Flashpoint series, and so on.
And how successful has Codemasters been?
Successful enough for it to have become a publicly listed company in 2018, and then bought out by Electronics Arts (yes, that Electronic Arts) in December 2020, in a deal worth US$1.2 billion.
Among the most successful programmers and designers at Codemasters were the Darling twins - Andrew and Philip Oliver.
In 1990, they set up their own venture called Interactive Studios, later on called Blitz Games Studios.
They started off with family-friendly games, later on expanding into downloadable games and 'advergames' (advertisement games) for major brands like Burger King.
They even had a 'serious games' (games that have a 'serious' motive, like training) division called TruSim, which developed well-known titles such as Trauma Trainer, which helps medical staff prepare for emergency scenarios, like a war zone trauma centre.
Some of the games created by Blitz Games that you may or may not have hard of, in no particular order are:
The

Karaoke

series of games.

Games based on popular franchises like

Bad Boys

,

Reservoir Dogs

,

The Mummy

, and so on.
Subsequent developments and growth of the sector
And since then, growth in the sector has been led by:
Developers and programmers simply working together to develop new content.

New independent firms setting up shop, like Monster and Monster,  Modern Dream and Midoki.

People from existing firms striking it out on their own (like the Oliver twins left Codemasters to start Blitz Games).
As of January 2020, there were 83 games companies in Leamington Spa, employing 2500 people.
Which is 5% of Leamington Spa's current population of 50,000.
It's also a reason why we set up our social escape events (currently on hold due to you know what) - what better option for British games developers to socialize than over games and drinks?
What drives the growth of the industry?
The success of Codemasters and Blitz Games was crucial in attracting talent to town.
After that, it simply became a cycle of supply and demand - as more gaming talent arrived here, gaming firms followed, looking to employ the talent.
Leamington Spa College and the two nearby universities (Coventry and Warwick) also do their bit, by churning out professionals trained in diverse skill sets - from sound engineers to historians - that are required in games development.
That many of the games developed here involve cars and racing is no coincidence - Jaguar Land Rover is headquartered in Gaydon, which is a 15 minute drive away.
Support from the local council, and a welcoming community have also proven very useful.
Or, as the founder-CEO of Exient put it:
We've always found Leamington to be a little town with a big heart and big facilities.
With 5% of its population employed in the gaming industry, it's no surprise that Royal Leamington Spa is sometimes referred to as Silicon Spa.
The success of Codemasters and Blitz Games set the ball rolling, by marking our town as a games hub and attracting waves of talent. And then came companies looking for talent.
The two local universities and our college also created a pool of graduates with diverse skills that are crucial to developing games.
Above all, our community was only too happy to welcome new people and new businesses among us, and make this town a gaming powerhouse, which is essential in rebalancing the tech economy away from London, and creating high-skill careers across the country.