Making this lockdown better than the previous one
How you can make the most out of this lockdown.
Lockdown 2.0.

The 'nuclear option', meaning that we're going nuclear against that damn virus.

The second multi-week holiday the government wants you to take.
Call it by whatever name you want to; the 'L-word' is back.
As of 00:01 hours on November 5th, Thursday, England is expected to be under a complete lockdown, the second one this year.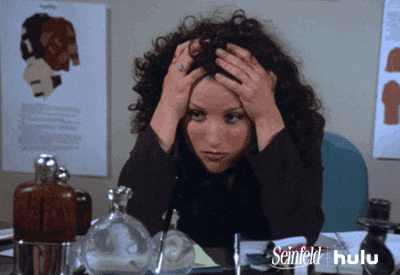 I can only imagine what must be going through your mind right now.
Fear

over your job, your paycheque, and about being able to pay your bills.

Anger

over having to go through this again.

Anxious

about being isolated at home.
And I can only tell you one thing…
...you got through the first one; you'll get through the second one too.
In fact, you won't only get through this, you'll be
Confident

about taking on what the future brings.

Playing your part

in making the lockdown a success. 
If you're not sure how, here are some ways you can prepare yourself for lockdown 2.0.
Ask yourself what you did during the previous lockdown
As a famous man once said, the best prophet of the future is the past.
What was your

biggest support

during the previous lockdown?

Did you face

problems working from home

, such as getting work emails at odd hours?

Are there any

regrets

you have left over?
And I am being serious here.
Sit yourself down, and think about these three issues.
Work out how you can work them into your daily routine.
And make this lockdown better than the last one.
Select your lockdown buddy
The lockdown rules allow for you to meet one person not from your household at a public place.
Select a lockdown buddy with whom you can meet outside.
This partner of sorts can help you cope with a lot of things...from shopping for groceries (which you are allowed to go out for) to venting your frustrations, to discussing how to move forward.
Have the talk with someone you know
Wearing face masks and physically distancing yourself from people you don't know are essential to limiting the spread of the virus, and making the lockdown a success.
Most people, who are responsible, are following these rules.
Most businesses, including ours, have introduced a COVID safety plan at our facilities to implement government-announced COVID hygiene procedures.
However, some people seem to have somehow got the idea that COVID hygiene measures are 'unfashionable' or that it's somehow heroic to disregard them.
If you know someone who's doing that, you should have the talk with them.
Sit with them, and make them understand why what they're doing is not heroic. It's dangerous, it puts them and their loved ones at risk, and it risks undermining the lockdown and making all our sacrifices.
We all need to do our bit to follow the rules, so the lockdown will be successful at slowing the spread of the disease, and supporting the NHS.
They've been under considerable pressure ever since March, when the explosive spread of COVID started.
And they haven't had any time to relax, even as the first lockdown was lifted and everybody else breathed a sigh of relief.
It's time to show our support and support to NHS workers.
Every little bit - from offering to do the shopping for your NHS worker neighbour, to a few kind words on the street - can help them cope.
Plan and get started on a special project
I would say, don't look at this lockdown as a shutdown at all.
Try to look at it as an opportunity to open a new chapter of your life.
Were you thinking of taking up writing? Take up a pen...or rather, a laptop!

Had you always wanted to set up your own business? Start researching, and networking online.

Is there a skill you wanted to learn? Now is the time to do that! You don't even need to spend anything - there is plenty of basic 'how to XYZ' content available on YouTube for free!
I know 'get stuffed' might be your first reaction to this, especially if you're stressed about your job or about staying at home for most of the day, but TRUST me on this.
Take a deep breath, and start your lockdown project now!
You'll be better off for it, when the lockdown ends.
I'll conclude by saying what I said at the beginning - you got through one lockdown; you'll get through another.
Keep calm, follow the COVID rules, and carry on.