The Ultimate 10 Places To Visit In Leamington Spa
Heading for that much needed holiday, and not sure where to go? How about the quaint little town of Leamington Spa? 
It might seem like an unusual suggestion. But the beautiful spa town in Warwickshire, England is rich with tourist spots. 
if old-world charm, beautiful architecture, plenty of historical places to explore and lots of nooks and crannies to have a stroll and a bite in seem like your thing, it's the perfect choice. 
What's more, the town has a couple of surprises hidden up its sleeve too! Here are the ultimate 10 places to visit in Leamington Spa. Most of them are free and can be explored in a few hours.
1. Jephson Gardens
Constructed in 1834, these beautifully preserved gardens include a collection of memorials and heritage buildings. 
The grounds contain a scenic boating lake, a sustainability visitor centre, and over 140 varieties of plants and trees. You can also find an art studio, a sensory garden, and a café here.
 Entry is free and there is a paved path for joggers, if you're in the mood for exercise.
2. Jephson Glasshouse
This beautiful building, with a variety of plant species, a goldfish pond, an observational beehive, and a slate statue, deserves a place of its own in the list. It is located within the Gardens, but it's newer than them, having been constructed in 2003. Entry is free.
The greenhouse uses only ethically-sourced organic practices and biological pest control methods. They also pluck weeds by hand. Head over here for an afternoon of learning about diverse species of flora. 
3. The Parade
Leamington Spa is one of the most pedestrian-friendly towns in the country. One of the most famous streets you can explore by foot is the Parade. 
The half-a-mile-long street is a shopping hub right in the heart of the town. It's dotted with lots of cafes and little shops.
It's a treat for architecture buffs as well, as much of the  Regency-era architecture that the town is known for is situated here.
4. First and Second World War Memorial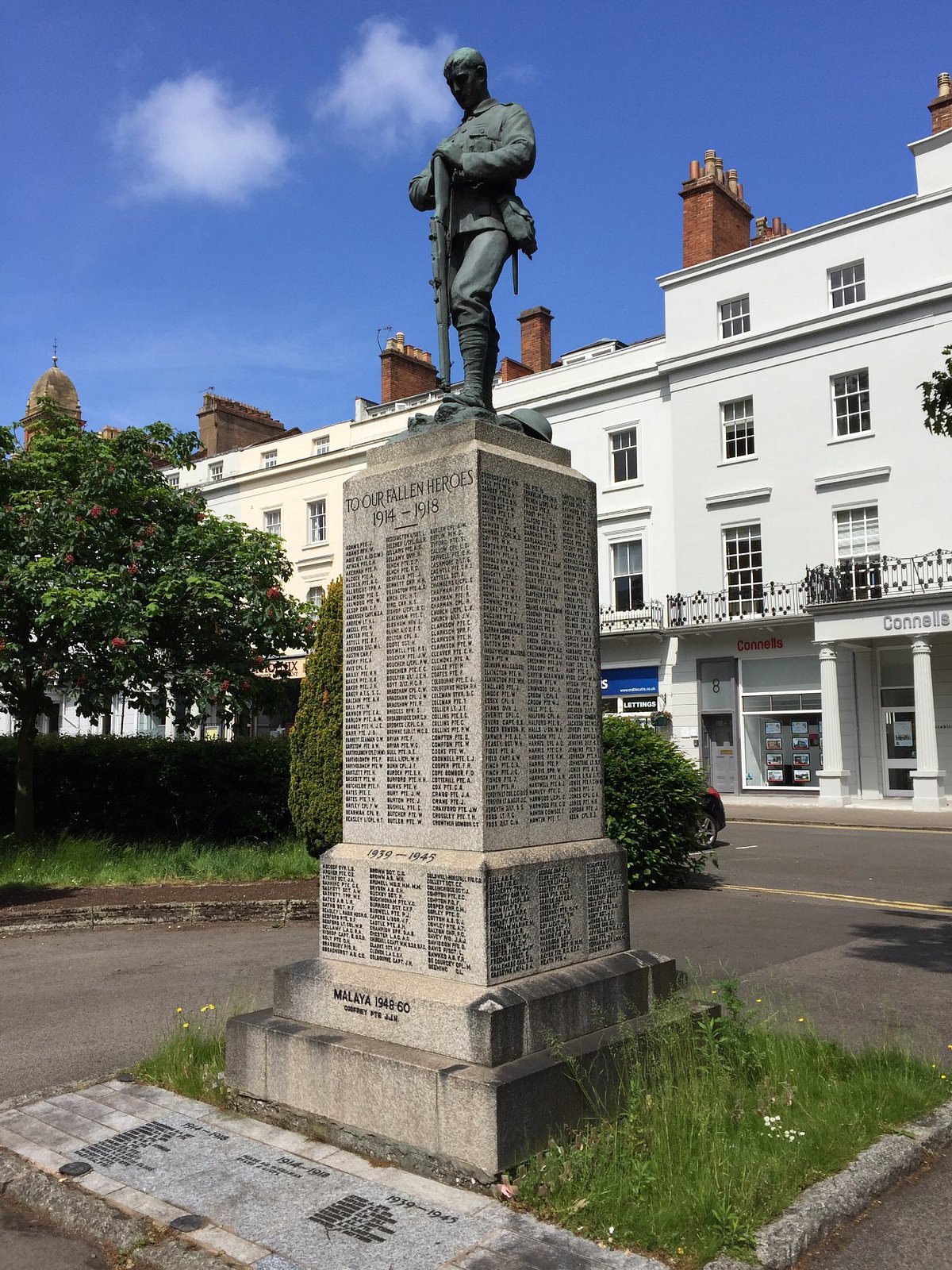 Leamington Spa has many war memorials, including one in Jephson Gardens. 
You can also find a cross with the words 'Lest we forget,' and the names of the dead, near St Mary's Church in the neighbourhood of Cubbington.
But this one, situated in the town centre near the Parade, is known for its poignance. 
Designed by English sculptor Albert Toft, it shows a soldier with his head bowed, paying respect to the fallen. Names of those from the town who died in the wars are inscribed on the statue. 
5. Royal Pump Rooms
The Royal Pump Rooms are the sites of the water supply for the original spa baths in the town. They are more than a hundred years old. They are protected national heritage monuments. 
They're home to the Leamington Spa Public Art Gallery and Museum. Visitors can explore the building for free. Exhibits, posters and events hosted there throughout the year talk about the town's history.
It also has a public library, a Tourist Information Centre, a cafe and various assembly rooms. 
6. All Saints Church
All Saints Church is one of the largest parish churches of the Church of England. 
Mentions of a church at the site goes back to the 12th century! But the church started existing in its current size and architecture style - of the 19th century Gothic-revival movement - from 1843.
It's still in use and welcomes people of all kinds, from all backgrounds and walks of life, for its services. It even hosts concerts and recitals as part of the Leamington music festival!
7. Queen Victoria Statue
Been binge-watching The Crown lately? Head one over to Regent Grove, just outside of town, to visit the statue of Queen Victoria. This is where the town Christmas Tree is set up.
It was constructed in 1902 after her death, and is inscribed with a quote from famous Victorian poet Alfred Lord Tennyson. It's been witness to more than a century of history, and was actually bombed in the Second World War.
8. Victoria Park
Located on the banks of the River Leam just outside the town centre, Victoria Park is popular among locals and tourists alike.
It has a paddling pool and a massive playground for the kids to run around - so it's a hub of family activities in the summer. If you're in a sporty mood, there are tennis courts and a skating park. Or you could just take a stroll through the sprawling grounds.
9. Elephant Trail
The Elephant Trail has the kind of quirky story behind it which you can only find in small English towns! 
Situated in the heart of the city, it slopes down to the River Leam. It was built by Sam Lockhart, a world-famous elephant trainer - and  one of the first people to take up the practice in England - who lived and worked in Leamington Spa. 
He brought three elephants back from today's Sri Lanka, who would be taken down to the river to bathe - via the slope known today as Elephant trail! There are still buildings nearby to this day called the "Elephant house", where they would be kept.
Take a look at the spot, which has a plaque explaining its unique history.
10. Experimental Escape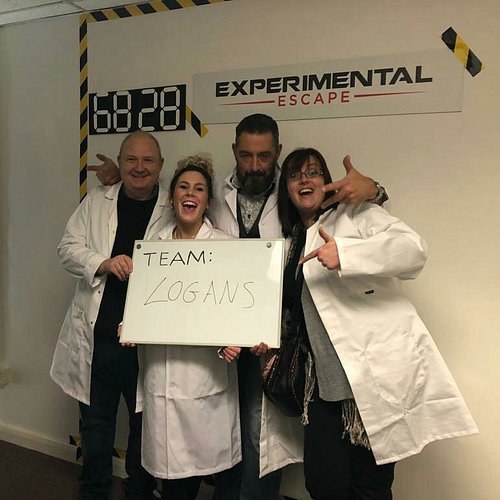 And if you're looking for excitement and thrills, visit Experimental Escape! It's the best escape room in Leamington Spa.
Our themed collection of escape games, both physical virtual (!), have something for everyone. We also accept group bookings for corporate team-building events, stag and hens' parties, birthday parties, and other events. 
So, visit our website and book your slots today!
If you haven't visited Leamington Spa yet, now's your chance. The quiet, peaceful town is a great place for a change of scenery. The beautiful Warwickshire countryside is dotted with interesting places to visit, most of which are only a short drive away from town. 
So you can make it your base, and explore all of the places we mentioned. You could also head out further to soak up even more history and culture. 
Happy exploring! Let us know your favourite spot in the comments.