Some Famous People From Coventry And Warwickshire
When you think about famous people from Coventry and Warwickshire, I will tell you this:
To be proud, or not to be proud, that is not the question.
Rather, the question is…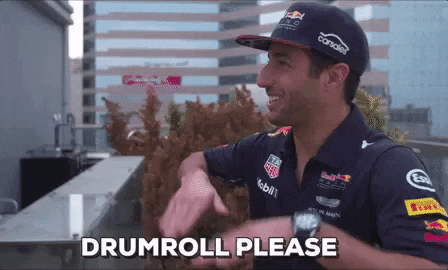 Who is your favourite among the famous people from Coventry and Warwickshire?
Because, as it turns out, we have quite a few.
Let's take a look at some of them, and then maybe you'll find out who is your favourite…
Quite possibly the best writer and dramatist of all time.
Without Shakespeare, we wouldn't have been able to tell the French, "We have Shakespeare, who do you have?"
While a source of anxiety and an object of anger amongst the millions of students who have to study some of his plays and answer questions on them, we're proud to have him as our national poet.
Also known as The Bard of Avon, this gentleman used to walk the streets of Stratford -upon-Avon during the late 1500's to early 1600's.
Have you read Alice in Wonderland?
Or, watched Johnny Depp as the Mad Hatter?
If you have - and enjoyed the experience - you have a certain Lewis Carroll to thank for it.
Although he wasn't born here, he attended school at Rugby (Rugby School) from 1846 to 1849 and excelled in mathematics.
Afterwards, he left for Oxford.
If you visit Rugby School, you should ask where they keep the mathematics textbook he used...I think they still have it on display.
How would you like to start a religion of your own?
With your 'adherents' (followers, in plain English) seeing you as the prophet destined to lead humanity into a new age?
Well then, you must study the work and methods of Aleister Crowley.
This gentleman was an occultist, writer, poet and mountaineer.
Sure kept himself busy, didn't he?
And he was born right here in our town of Royal Leamington Spa in 1875.
Thelema was the religion founded by Crowley.
The story goes that he was on a trip to Egypt when he had a vision that proclaimed him as a prophet who would lead mankind into a new age.
It drew elements from ancient Egyptian religions, Hinduism and Buddhism.
Was that all Aleister Crowley was?
Nope.
Not by a long shot.
It is alleged that for a large part of his life he had been an agent for our intelligence services.
Award (specifically at least one Golden Globe and one BAFTA) winning actor, most recently seen in Anon?
Earlier seen in action films like Shoot Em Up and The International?
You must have heard of him.
He was born in Keresley, in Coventry.
Who is YOUR favourite among the famous people from Coventry and Warwickshire?
Is their name on this list?
Let us know in a comment below!
Finally, apropos of nothing in particular, what are you doing this weekend?
If there's nothing on your plate, may I suggest an escape room outing with your family and your friends?
Inspired by this report in The Coventry Telegraph.
Banner image courtesy Jeevan Jose on Unsplash.