Things That Are Worth Every Penny You Pay For Them
All five of them (the things, not the pennies).
Tops retailing for £300?
Makeup brushes worth £799?
That can mean one of two things:
You're one of the easiest marks a con artist ever had to face.

You're doing one of those TikToks, you know, something like 'telling your parents/partner you bought an outrageously expensive something'.
Either way, for most of us normal folks, these things are outrageously overpriced.
There's NO WAY either of those are worth every pound those people allegedly paid for them.
In contrast, here are a few things that ARE worth every penny you pay for them.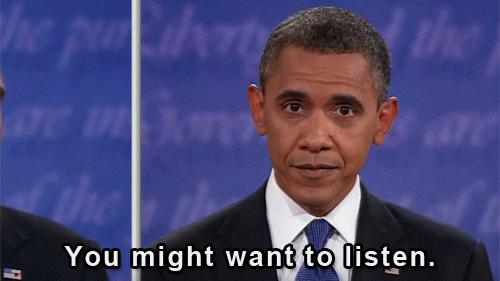 A second pair of the same shoes, if you REALLY like them
We may not think about them like that, but shoes actually loom larger in our lives than we think.
Wanna impress your friends? One way is to flaunt a killer pair of shoes.

Going on a long walk? A good shoe can prove very handy, especially if you're going to tread on difficult terrain.

Just walking about your home? A comfy pair of flip flops can prove REALLY handy.
Going by all that, I think you can guess what's next.
As great as they can be, shoes are also prone to dying early deaths.
They can develop tears.

They could be damaged by something falling on the.

You might step into a puddle or something, and the damp can ruin many kinds of shoes.
So, if there's a pair of shoes you especially like, you should consider buying an extra pair.
Giving you a backup if the first pair gets damaged.
Backup shoes will be worth every penny you pay for them.
A good electric toothbrush
It's an old cliche in books and films - the villain has a set of horribly misplaced and a hundred percent off-white teeth.
Teeth are, more often than not, seen as a mark of affluence, or prestige.
They've given rise to an entire body of jokes around the Americans' alleged penchant for getting their teeth worked on professionally.
But, we don't do that in this country.
We like to keep things in-home.
And that is why a good electric toothbrush - that reaches around your teeth, dislodges all the nasties hiding around, and keeps them nearer to white than yellow - is a necessity.
A good electric toothbrush is worth every penny you pay for it.
From successful game shows like The Crystal Maze and Fort Boyard to movie franchises like Cube and Escape Room, the escape room concept is generally accepted to have created a niche for itself in the entertainment world.
Which makes it a pretty safe bet for an awesome experience for oneself.
If you haven't heard of an escape room, here's the deal:
You're placed inside a room(s) simulating a dramatic situation (like a crime scene) and you have to accomplish a mission (like recover evidence).
There are clues you need to uncover and puzzles you need to solve to find the way forward.
And you have a time limit (usually 60 minutes) within which you need to get all of that done.
Whether it's just you and your mates looking for something amazing to do, or you're celebrating a special occasion like a birthday or an anniversary,
A good escape room game is worth every penny.
While we're still under movement restrictions, or you're looking for escape games apart from those within driving distance, you can try out online escape rooms.
A well-planned trip through Warwick and Leamington Spa
From medieval castles and dungeons to sprawling parks and nature reserves and museums and other historical buildings, a trip through Warwick and Leamington Spa can prove a stimulating experience.
However, to make the most out of your trip, and experience all the things you want to, you'll need to plan your trip well.
Which is where
Will prove very useful.
When we no longer face travel restrictions, and properly planned,
A trip through Warwick and Leamington Spa is worth every penny.
A periodic medical checkup
One of the things that the pandemic has taught us is that it pays to pay attention to your health and well-being.
Of course there will always be any number of diseases and disorders that creep up on you regardless, but a periodic health checkup can help you avoid most lifestyle diseases, live better, and prepare for old age conditions.
The NHS conducts a five yearly checkup for people between the ages of 40 and 74.
But you could look around and make your own arrangements for checkups over and above those.
A periodic health checkup will be worth every penny you pay for it.
And those are the five things that are worth every penny you pay for them.
What are some things that you feel are worth every penny?
Tweet them out, with the hashtag #experimentalescape!