Top 13 Virtual Reality Experiences In UK
Virtual reality experiences in the UK are booming and gaining popularity, for both personal and corporate events, and it's for a good reason! 
They are the latest technological advancements in video games. 
Apart from the novelty factor, an all-immersive experience is thrilling for everyone. 
They are also a relatively safe and affordable way to do a wide range of activities you may normally never be able to do. 
What's more, they allow you to step into your favourite fictional worlds in a way that's pretty much impossible through any other medium.  
If you want to dip your toes into this world, here are 13 virtual reality experiences in the UK that you must try.
Experimental Escape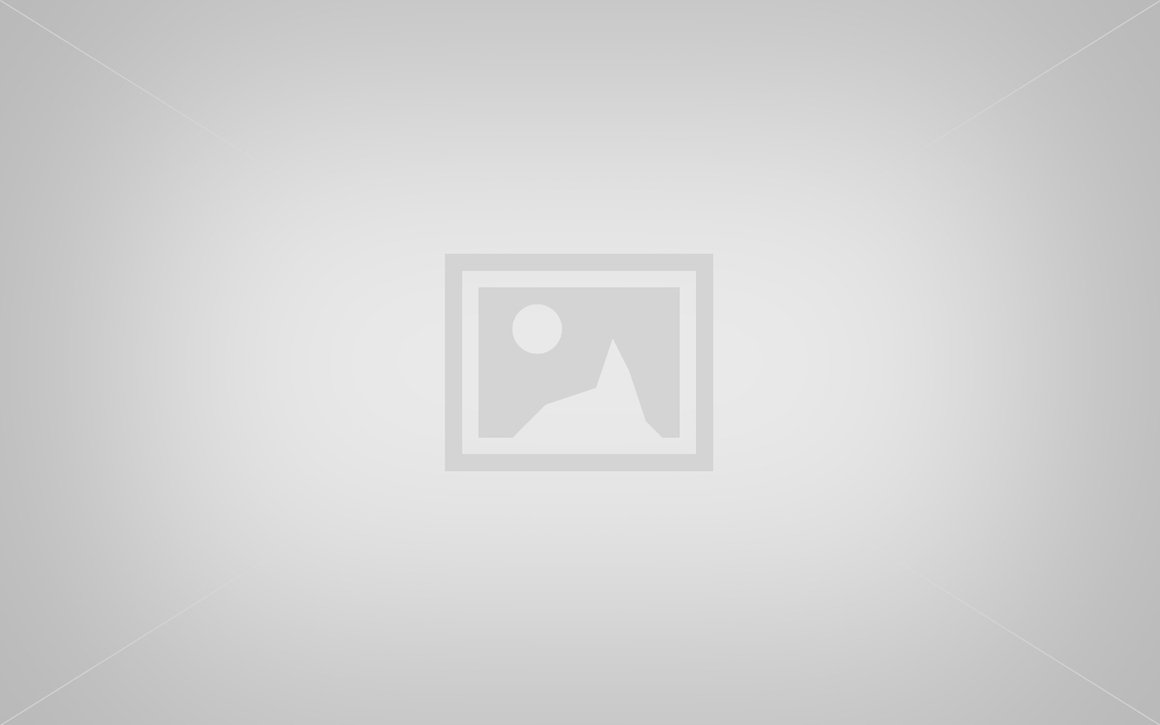 Experimental Escape is, without question, the best escape room in Leamington Spa. We have themed physical and virtual escape games. 
There are 3 escape rooms and 6 virtual reality experiences, so something for everyone! We also accept group bookings for corporate team-building events, stag and hens' parties, birthday parties, and other events. 
So, visit our website and book your slots today!
2. Ready Player VR
Ready Player VR is Birmingham's biggest VR company. They bring the experience to you, and can accommodate up to 8 people at any one time at any event. 
Not only can they tailor every VR adventure for you, they can customise their headsets with either your branding, for corporate events, or your monogram for personal ones.
3. VR Sensation 
This mobile virtual reality experience offers over 140 different rides. These include roller coasters, Zombie Castle, Undersea Adventure, and many more. They're suitable for ages and you can find them at festivals, corporate events, themed parties and more. 
4. Altered Reality Zone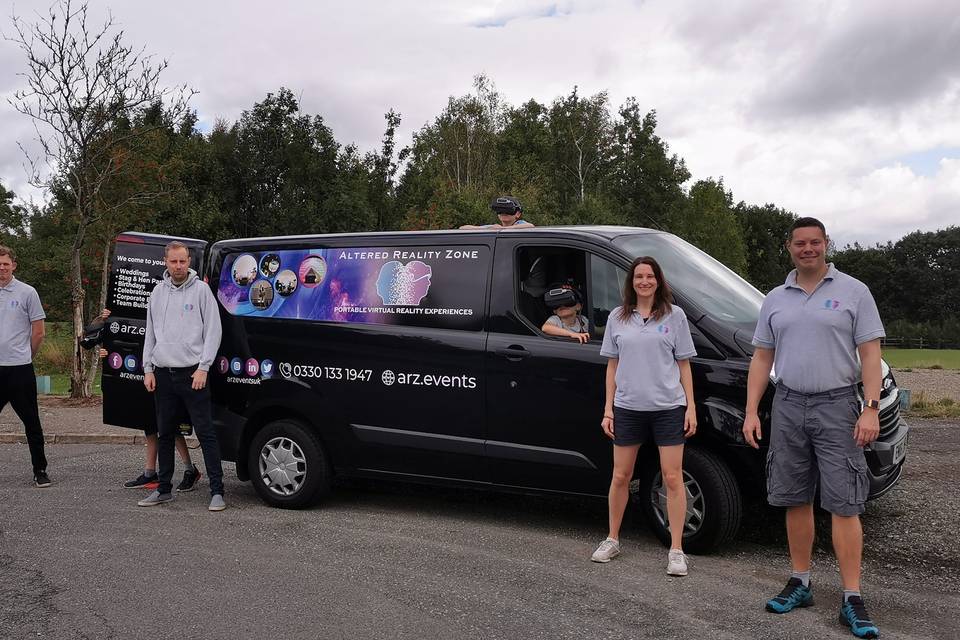 Altered Reality Zone uses the latest technologies, like the Oculus Rift S and Quest 2 VR headsets, to conduct games like virtual reality escapes, and single and multiplayer party arcade games. Although it's based in the Midlands, the team chooses to travel to you no matter where you are. It provides not just games but also escape room experiences - all in virtual reality. 
They even have a unique 'VR Play by Post' option. As part of it, they hire equipment out and send it to you so you can use them yourself at your event. A cleaning certificate is provided as proof of sanitisation, as well as instructional videos and technical support to help you set up and play.
They also do traditional events in and around Derbyshire for which their teams help you set up and host. For these, they use the latest  hand tracking technology, which does not need controllers. 
These include VR Escape experiences such as 'Cosmos,' in which teams fly through space shooting lasers! 
You can hire them for most events. Packages are customised according budgets, events and ages. 
5. Virtually Mine
Situated in Essex, this company's USP is to help you show off your own VR or 360 degree content. 
They specialise in helping people put up such presentations at exhibitions, workshops, conferences (such as Ted Talks), arcades, film and music festivals, and even marketing campaigns and product launches. 
Their suite of services include the latest VR headsets, laptops and other supportive experiences.  
6. TJ's Virtual Reality World 
Based in Kent, this VR company brings exploration experiences home to you. 
These include scaling Mount Everest, wandering around the international space station and even strolling in different cities such as London.
And of course, you can fight aliens and zombies off if you want to! They also hold competitions in which you can compete in multiplayer mode for prizes.
7. Your Name in Lights
This company has been around since 1989! They have a whole arcade with both physical and virtual reality games. 
Their VR collection includes F1 Cockpits, Ski Simulators and Bicycle Simulators. And just in case you were wondering, they have the licence to thrill - with a James Bond Aston Martin simulator!
They also specialise in, well, putting your name up in lights, for events like weddings, anniversaries and birthdays.
8. VR Yourself
VR Yourself arrives at your doorstep with HTC Vive Pro headsets and computers to help you live the virtual reality experience. 
Their games include a Wild West adventure in which you can play a sheriff, a Zombie Apocalypse story, and a Mediaeval Castle game in which you can shoot a couple of orcs and dragons. You can also play sports with your friends in the multiplayer mode.
9. Digital Design and Media ltd
This Dorset-based company offers hundreds of immersive virtual reality games and experiences in gaming vans that include all the equipment you could need for your event.
They curate pop-up arcades with themed, visually arresting, compact installations for all sorts of events, including team building days and gala dinners, complete with props and lighting. Members of the team act as hosts to guide you through the experience.
There are even options for single player or multiplayer competitions. They also display the games on large screens so everyone can follow along. 
During the lockdown, they created a courier option, with instructional videos and a phone tech support helpline, that you can order right to your home.
10. VR-Here Ltd
Another exploration-based VR experience provider, VR-Here is based in Liverpool. 
Their experiences include  diving (into water and from the sky), climbing, archery, cooking, sword fighting, paintballing, or becoming your favourite superhero. But our favourite is the option for 3D painting!
11. HYPE Virtual Reality
This mobile VR experience specialises in providing fun that cuts across barriers of age. Uniquely, it works in the education sector. Team members host events to make sure everything happens safely and without a glitch. 
It has a motion roller coaster experience which can arrive in their custom trailer - or they can even build a temporary gazebo at your chosen location if you want. 
12. GOVR
GOVR is committed to offering affordable popup virtual reality services. The team sets up the experiences for large groups of people to enjoy. The games include themed multiplayer adventures such as pirate cruises and Roman gladiator arenas.
13. HADO Events
And finally, an augmented reality sporting event to close our list. HADO Events hold VR sporting tournaments. It allows players to safely participate in activities such as contact sports, without the actual danger of getting hurt. 
In the past, it has held Player VS Player battles of - wait for it - dodgeball! For the event, it took full advantage of the VR medium to add fun perks like lasers, shields and energy balls even in everyday sports like dodgeball.
The Brighton-based company provides First-Aid trained crew members to make sure no one gets hurt, making it a uniquely inclusive experience. 
VR is a new technology that is breaking all barriers of what we thought was possible for human beings to experience. It can immerse you in your favourite fictional worlds and help you discover new ones that you didn't even know existed yet. And it can provide experiences that are completely unique to the medium at affordable prices. 
At Experimental Escape, we are committed to providing you with these experiences in as safe a manner as possible. So what are you waiting for? Head on over to our website and book your slots today!