Ways to celebrate Christmas during a pandemic
Christmas 2020 is different, not cancelled.
Are things really that bad?
If you hadn't considered that Christmas could be cancelled before now, I have no idea what year you've been living in.#christmasiscancelled

— JB (@almostonfire) December 20, 2020
Is Christmas 2020 really cancelled?
We say no.
Yeah, we might not be able to celebrate it as we did last year, and the year before that...and the one before that…
...but celebrations are still gonna happen!
Besides…
...a Christmas celebration that's quieter, doesn't involve paramedics, and the whole of which is remembered might be a novelty for some of us.
Here's how you can celebrate Christmas in the year of COVID-19.
Go virtual for large parties
Regardless of which Tier you're in, for large parties, you'll have to go virtual/online.
Work From Home and FaceTiming with friends
We've been doing it all year.
Catching up with people online.
Some of us have been able to shift our entire work online.
Others have had to keep going out for work.
But when it comes to catching up with relatives and friends, we've all become a lot more adept at things like Zoom and FaceTime than we were a year ago.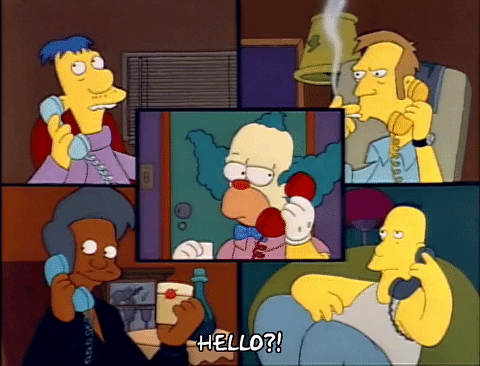 It's almost the same as arranging a work conference or video calling your friend.
How is it different?
Three ways:
More people will be at your party.

You'll be dressed in jammies.

Party games and activities will be on the menu.
If you go for Zoom, you can use this free tool from Canva to create a special background video for the occasion.
Games and activities for an online Christmas party
Young children can catch up with

Santa on a video call

.

Take an online class together. This could be anything from salsa dancing to making and decorating Christmas cookies.

Watch a movie together. Most content platforms offer a group/party viewing option wherein an entire group can watch a movie together, and even chat about it on the platform.

Compete on decorating the Christmas tree.

Make Christmas masks.
Meet up with your Christmas bubble or support bubble outside
If you live in Tier 1 or 2 or 3 areas, you can form a Christmas bubble with some of your closest friends, and go for a walk outside.
If you live in a Tier 4 area, you can only meet up with your existing support bubble. Still, all of you can go on a walk.
What would Christmas be without the dazzling display of Christmas lights?
Take a stroll through the streets with your bubble, and catch a glimpse of the Christmas lights shining all around.
With restrictions on movement, fewer people should be around, and you'd be able to savour the beauty of the lights even better.
Just like the lights, there's bound to be trees on every street, in people's gardens, and all over the place.
Like I said before - Christmas is NOT cancelled!
We're going all in on Christmas, putting up trees and lights, just like we would every year.
You could take group snaps around Christmas trees you visit, and make a montage out of them.
Precautions to take while meeting up outside
You must be tired of hearing this by now, but it's essential you remember them.
Make sure everybody in the group has their own mask, and that they keep their masks on while you're out.

Carry hand sanitizer along, and sanitize your hands every now and then.

Maintain a distance from other groups.
If we all stick to these rules, we could bring transmission of the virus down, and life as we know it would be back sooner.
Spare a thought for...anyone who needs it
There have been people who've been hit particularly hard during the pandemic.
Elderly people, particularly vulnerable to the virus, have remained cooped up inside for months.

NHS and emergency workers

have been working round the clock, taking care of the sick.

People living alone, or who suffer from depression, would be feeling particularly vulnerable and lonely at this time.
If you know anyone, make sure you call them.
Just let them know they have someone to talk to, and be there for them.
I know.
This isn't the Christmas we had in mind.
This may not fulfil our expectations.
But, as Piers Morgan said, this is our war.
And it's our responsibility to celebrate responsibly, to celebrate sensibly, and to look out for one another till this damned virus is brought under control.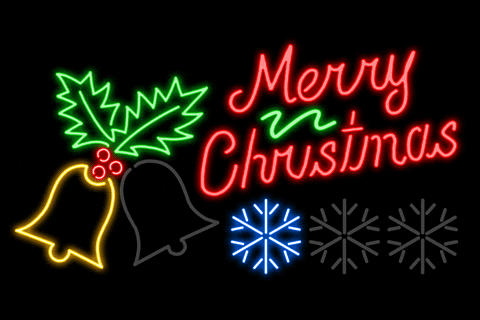 (Gif's are courtesy of giphy)